FEI's CleanCHK System for Cleanliness Control
The CleanCHK analyzer from FEI monitors automotive part cleanliness by providing particulate data such as particle size, shape and chemistry within minutes and right on the production floor. It is the first fully automated particle contamination monitor specifically designed for automotive applications.
Technological advances in the automotive manufacturing industry have led to stricter standards for cleanliness in the fluid systems of motor vehicles, such as the brakes, hoses, nozzles and pumps. Monitoring the cleanliness of parts to quickly identify the source of contaminants is a critical concern for quality-conscious manufacturers who want to reduce field failure rates and avoid warranty costs.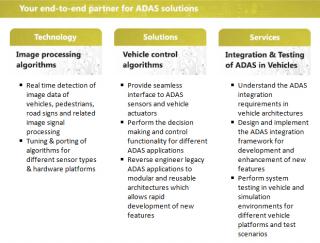 Software Solutions for Advance Driver Assistance Systems
KPIT is a trusted technology partner for cutting edge solutions in Advanced Driver Assistance System (ADAS) with proven expertise in Image processing Algorithms, Sensors, Control Algorithms.

We have extensive experience in integrating and testing turnkey ADAS solutions in vehicle and simulation environments.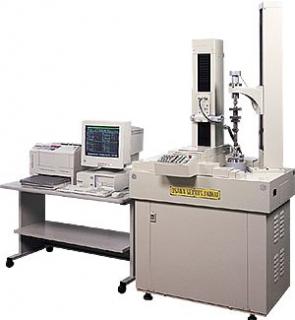 Osaka Seimitsu Kikai Co., Ltd.
Gear Measuring Instruments
Osaka Seimitsu Kikai CO., LTD. (OSK) developed the gear tester by electro- generative method ahead of the world. OSK technology has brought the progress for precise machining and quality control of gears, and OSK products are used for wide range of precise gear measurement foe automobile transmission as well as large power machinery, OA device and precise equipment.
OSK manufactures and makes distribution the CLP series, which has the record of more than 1000 units of delivery, the Hypoid Gear Measuring Instrument, HyB series, etc.
And OSK is offering excellent customer service.
HP URL: http://www.osk-corp.co.jp/en/
All link