Teardown Analysis of Ford F-150 Lightning
Overview
Ford began selling the F-150 Lightning, the first mass-production model of a full-size EV pickup truck, in the U.S. in the spring of 2022.
Munro & Associates, Inc. (Munro) was one of the first to purchase and conduct a teardown study, and create a benchmark report
The benchmark report is now available for purchase from MarkLines.
Description of analyzed vehicle
2022 model year "Platinum" grade
4x4 SuperCrew model with front and rear drive motors
"BlueCruise" Level 2 ADAS
Extended range 131kWh battery
300 mile (482.8km) driving range in EPA mode
Aluminum alloy body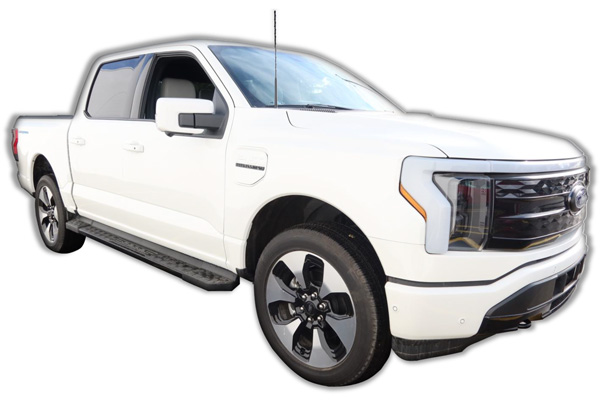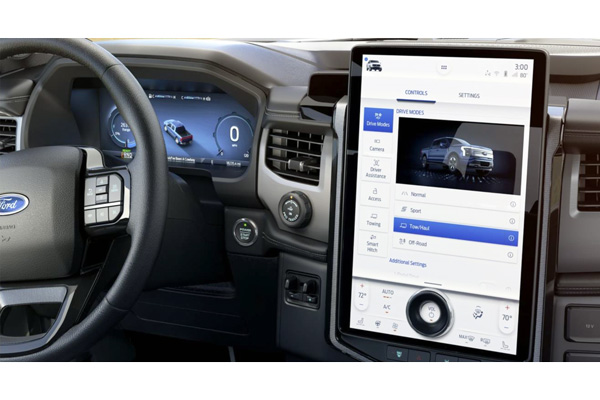 Data Summary, Prices
Full Teardown Analysis Report: $97,500 USD
Full report with over 3,000 pages of entire vehicle teardown. Zone-specific reports are also available for purchase, to meet your needs.
Zone 1 Body & Chassis: $24,000 USD
Active grille shutters / Body / Brakes / Closure systems / Electric power steering / Exterior lighting / Exterior trim / Suspension / Weatherstrips / Wipers / Wheels & Tires
Zone 2 Controlling Electronics: $28,500 USD
12V Battery / Active chassis & ADAS / Data and Power output / Horn / Ignition system, Remote key entry, TPMS / Infotainment / Interior controls / Interior switches / Low voltage harness / Overhead console & lighting / Room mirror
Zone 3 Interiors and Safety: $22,500 USD
Carpet & NVH / Floor console / Headliner & visor / HVAC / Instrument panel / Interior trim / Seats / Seat belts / Airbags
Zone 4 Powertrain and Battery Pack: $33,750 USD
Battery management & charging / Battery pack / Cooling pack & lines / Gearbox / Half shaft / High voltage cables / Inverters & converters / Motor
Each Zone 1-4 report contains the following features.
Vehicle and Zone Executive Summaries
Zone Eye-Catching Features / Technical descriptions
Zone Quick Cost Estimate Report / Cost analysis by component
The contents of each feature are described below.
Vehicle and Zone Executive Summaries
Provides overviews of the F-150 Lightning pickup, the major components included in the Zones, technology, and summary descriptions.
Zone Eye-Catching Features / Technical descriptions
Based on observations of each of the vehicle parts, the report explains points of interest and issues from the perspectives of cost, weight, and performance.
Zone Quick Cost Estimate Report / Cost analysis by component
All disassembled parts are analyzed using Munro Quick Cost Estimating (QCE), Munro's proprietary cost analysis system.
Optional Reports
In addition to the full benchmark report and Zone reports, the following two reports of high interest are available for purchase.
EDM: Electric Drive Module $35,000 USD
The EDM report consists of exploded views, major motor specifications, cost and weight data, technical descriptions, cooling system diagrams, and more for the front and rear drive modules (e-Axles).

Thermal Systems: $15,000 USD
This report includes detailed descriptions of the cabin and powertrain thermal management systems and components, as well as cost and weight data.
LEGAL DISCLAIMERS & SALES CONDITION (FAQ reference Terms and Conditions)
Q1: Can I see a sample report before purchasing?
A1: Please contact a MarkLines representative, so that MarkLines may provide you with sample information in digital PDF format, or to answer any other questions that you may have regarding the report.
(Note: critical data will be hidden in the sample.)
Q2: After purchasing this report, am I authorized to photograph, distribute, copy, or fax all or portions of the reports?
A2: It is permissible to distribute copies of this report only internally within your company.
If you intend to distribute the information outside of your company's organization by hard copies or fax, please contact MarkLines before doing so. MarkLines will then negotiate with Munro & Associates, Inc. to receive their written permission on your behalf as these reports are protected by law.
Distribution without express written permission is legally prohibited.
For further details including content and costs, please contact:
MarkLines Co., Ltd.
Consulting Services Department
Contact: Mr. Miyaura, Mr. Saito
TEL:+81-3-4241-3906
FAX:+81-3-4241-3900
e-mail:benchmark@marklines.com