Tesla Model3 Reverse Engineering CAD Data Offer
MarkLines has begun the offering for sale Tesla Model3 data, reverse engineered by an engineering company recognized for supporting automotive development.
Data Summary
Sales of 3D CAD data and FEM models of the entire Tesla Model3 vehicle and components based on actual vehicle dismantling / SCAN / components and connection characteristics survey
Provided as CAD data and FEM models which enable understanding of the structure and configuration down to individual parts level as well as strength/rigidity evaluation
CAD expressed by individual material
One model may be used for various studies and evaluations
Because characteristics such as mass, plate thickness and materials are also input in the CAD and FEM models, it is possible to minimize cumbersome work while looking at the EBOM
3D complete vehicle center of gravity, principle moment of inertia, and moment information (error less than 1%)
Sales by part and sub-assembly are also possible
※CAD data can also be created for provided parts.
Parts that contribute to strength and rigidity have been reproduced in detail down to shapes of individual items
① Data of entire vehicle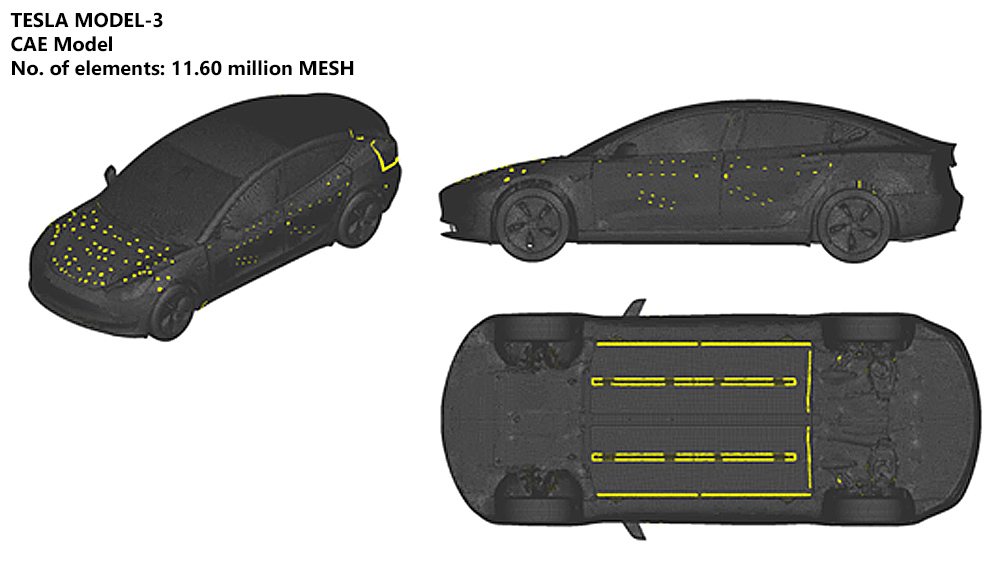 ② Exploded view drawing including all part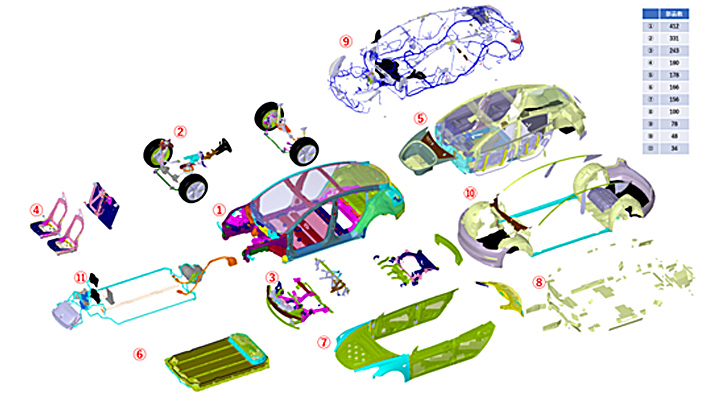 Since all parts and connecting elements are reproduced with high quality, highly accurate large input strength analysis and rigidity analysis are possible.
① Collision analysis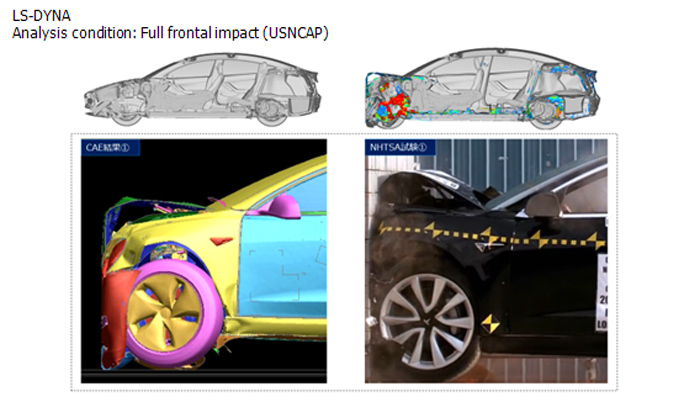 ②Vehicle body rigidity analysis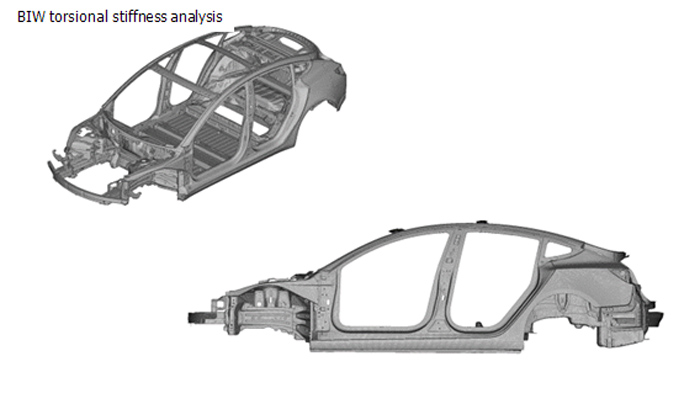 Price
Full car benchmark CAD and FEM data : Please contact MarkLines for price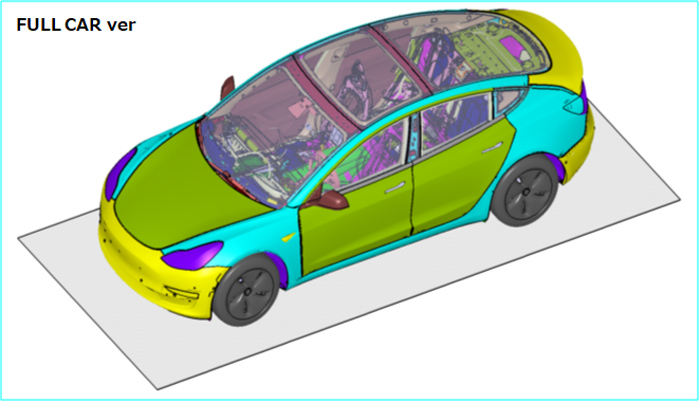 Purchase of CAD data of the following separate sub-assemblies is also possible.
Body-in-white
IPU (Intelligent Power Unit)
Rigidity reinforcement parts
Closing parts
Car body exterior
Chassis
Power system
12V accessory system
Vehicle interior
Seats
Please contact MarkLines for price.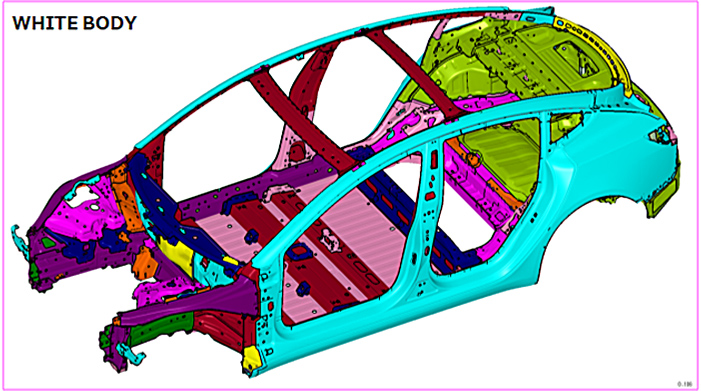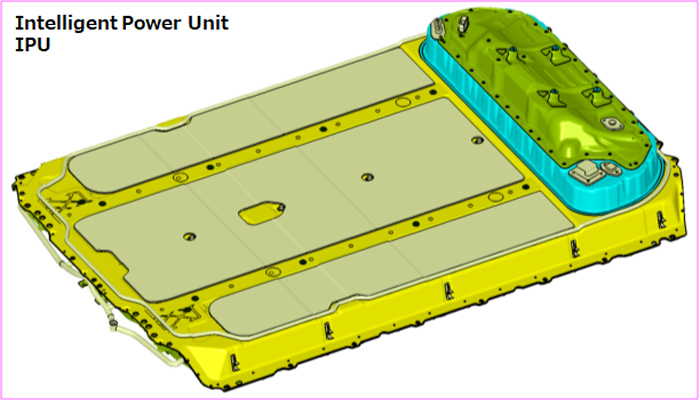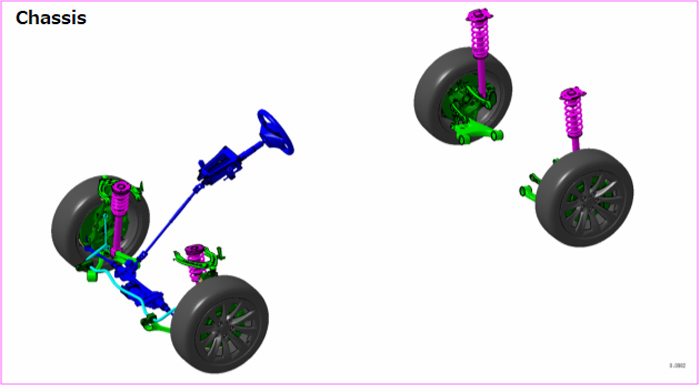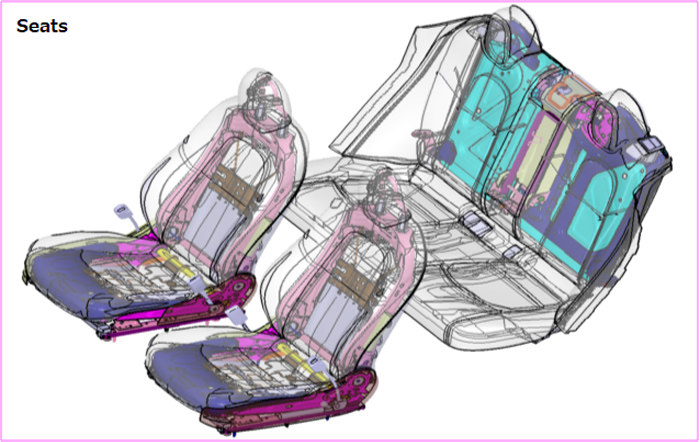 Please contact MarkLines for the following:
Benchmarking data of parts or sub-assemblies not included above
Purchase of EBOM, CAD data, or FEM data for specific items
CAD data or CAD expression of materials or materials and hardness
LEGAL DISCLAIMERS & SALES CONDITION (FAQ Reference Terms & Conditions)
Q:Can this data be copied and distributed after purchase?
A:This data may be copied and distributed to departments within your company. However, we request that you manage the information so that there is no disclosure or leak to third parties other than your company. If disclosure or leakage is confirmed, there may be legal consequences.
■ For further details including content and costs, please contact:
MarkLines Co., Ltd., Consulting Services Department
Person in charge: Mr. Asada
TEL:(03) 4241-3906
FAX:(03) 4241-3900
e-mail:benchmark@marklines.com