Our Services

DEU
Overview 
A members only information service that saves companies in the automotive industry time and money by providing essential information about suppliers around the world (including who supplies whom, plant data, and market trends), sales and production statistics, reports on technology and market trends, model plan data including forecasts, and more. All information is available in Japanese, Chinese, and English.
All of this information is gathered independently through means like press releases, interviews, purchases from independent agencies, and cooperation with other companies. The data is then integrated and analyzed, converted into a database for industry professionals, and made available to members.
What is a platform?
In the automotive industry, a platform is a series of components used in common for a number of different models to reduce development time and costs, as well as to raise quality. This is an increasingly mainstream development concept for automakers, who face stiff price competition.
Auto industry companies that access our "information platform" gain a similar effect to that described above. In short, it is a tool for optimizing information strategies.
Service Advantages
1.

Cost effectiveness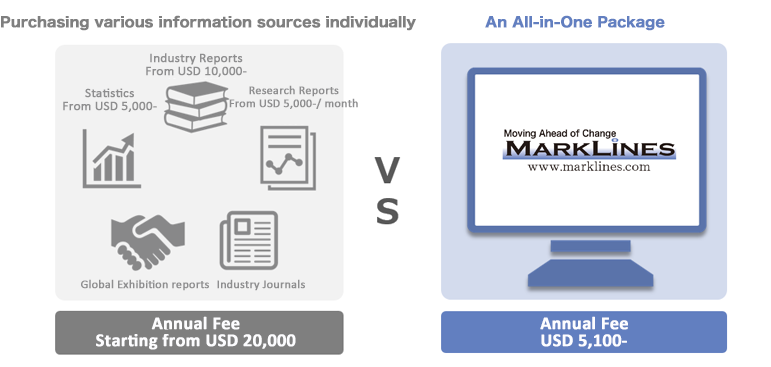 A variety of information is essential for everyday business...
| | |
| --- | --- |
| Statistics | Automotive production and sales numbers are key indicators for management decisions. |
| Share information | Share information is essential for competitive analysis. |
| International exhibition information | Attending the automotive exhibitions held all around the world is a shortcut to understanding the trends of customers and competitors through direct contact with new products and technologies. |
| Industry journals | Reading financial journals is not enough. Industry journals are an important communication tool for related companies. |
| Monthly research reports | Monthly reports that sort through and analyze subjects like new technologies, markets, and OEM trends are a treasure trove of information for developing business materials. |
However...
Purchasing all of these materials individually and traveling around the world to attend various events is prohibitively expensive. Our information platform is an all-in-one package that offers access to all manner of essential information with one ID.
2.

Content improvements at no extra charge
Since our company was founded in 2001, we have steadily improved the content on our website according to customer requests without changes to our membership fees.
3.

A practical service
MarkLines is a website, so content is updated more speedily than printed medium
The service is highly convenient (information can be copy and pasted, there is an Excel download function, and more)
With an internet connection, the service is available anywhere at anytime. The information platform can be accessed to continue working when visiting an outsource supplier or on the move, without the need to carry heavy materials.
4.

The service is offered in multiple languages to offer globalization support

Whether a company has already expanded overseas, or is planning to do so in the future, sharing information between offices is essential to truly become global.
The information platform offers nearly identical content in Japanese, English, and Chinese, and it is possible to switch between these languages with a single click.
5.

A support network based in six countries

After joining the MarkLines service members are supported by offices in Japan, the U.S., China, Thailand, Germany, and India.
Available Information Menus
Vehicle Statistics
Sales Data (66 countries)
Data by model, month, and segment
Output data as an Excel graph
Production Data (44 countries)
Engine Data
Engine data by country (31 countries), maker, or model (provided annually)
Model Launch Schedules
By OEM / Market / Model
Model plans for the main international OEMs for the upcoming 5 years
Green Vehicles
A database of detailed specs and model release plans for around 500 green vehicles (HV/PHV/EV/FCV) that are on the market or currently undergoing development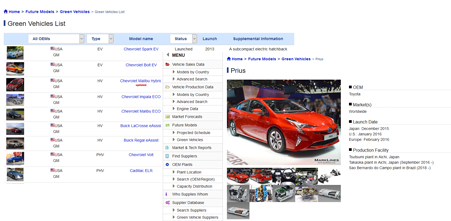 Market & Tech Reports
Every month 10 to 12 reports are posted. Topics include international OEMs, regional trends, exhibitions held around the world (vehicles/components), technology, the environment, safety, and much more.
Find Suppliers
A database for selecting outsource and procurement partners for system solutions like automobile components, processing, dies, materials, CAD, and CAM, as well as other services.
OEM Plants
OEM plant data listed by categories including production model, capacity, actual production, and more.
The data can be filtered by OEM and country, and plotted on a map.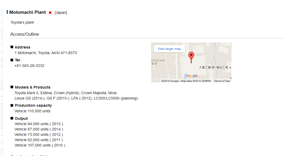 Who Supplies Whom
Supply information filtered by part and model for around 300 components (Japan, Europe, the U.S., China, India, and more.)
Market share information filtered by parts.
Analysis reports for major components like automatic transmissions, air conditioners, seats, and navigation systems.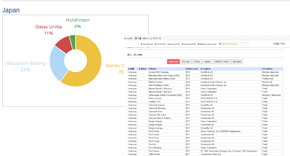 50,000 Database
A database that covers the information of around 50,000 automotive parts supply companies around the world, including those in developing countries
Suppliers can be searched by part name or type (around 1,000 kinds), and the position of their plants plotted on a map.
It is possible to search parts by the process used to manufacture them.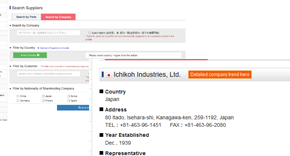 Top 400 Suppliers
Detailed reports on major suppliers. This section covers not only business trends and news, but also includes pictures from exhibitions and information on panels.
Regulations
Information on the regulation trends of major countries for emissions and fuel efficiency from Ricardo EMLEG.
Summaries of revisions to UN regulations and the U.S. FMVSS
News
News from the automotive industry around the world (OEMs, parts suppliers, government policies for automobiles, regulations.)
Summaries of articles from the Nikkan Jidosha Shimbun Newspaper (Japanese automotive industry daily)
An article search feature is included
Annual Service Fees

Individual users can access the Information Platform with multiple devices including PCs and smartphones.
Number of Users
Country
Currency
Unlimited
Up to 10
Up to 4
Up to 2
Australia
Australian$
14,700
10,200
7,500
6,000
Austria
Euro
10,800
7,500
5,400
4,200
Belgium
Euro
10,800
7,500
5,400
4,200
Brazil
Real
37,200
26,400
19,200
15,000
Canada
Canadian $
15,300
10,800
7,500
6,000
China ※
RMB
86,400
63,600
45,000
36,000
Czech
Kc
255,600
180,000
127,800
102,300
France
Euro
10,800
7,500
5,400
4,200
Germany
Euro
10,800
7,500
5,400
4,200
Hungary
Forint
2,820,000
1,974,000
1,410,000
1,128,000
India
Rupee
600,000
468,000
336,000
268,800
Indonesia
Indonesia Rupiah
150,000,000
105,000,000
75,000,000
60,000,000
Italy
Euro
10,800
7,500
5,400
4,200
Korea
Won
12,600,000
8,820,000
6,300,000
5,040,000
Malaysia
Ringgit
45,000
31,500
22,500
18,000
Mexico
Peso
183,600
128,400
91,800
75,000
Netherlands
Euro
10,800
7,500
5,400
4,200
Norway
Kroner
82,200
57,600
41,100
33,000
Philippines
Peso
567,000
396,000
283,500
226,800
Poland
Zloty
40,200
28,200
20,100
16,200
Portugal
Euro
10,800
7,500
5,400
4,200
Singapore
Singapore $
18,300
12,900
9,300
7,200
South Africa
Rand
150,000
104,400
75,000
60,000
Spain
Euro
10,800
7,500
5,400
4,200
Sweden
Krona
100,800
70,500
50,400
40,200
Taiwan
NT $
387,000
272,100
193,500
154,800
Thailand
Baht
388,200
273,000
194,100
155,400
Turkey
TRY
60,000
42,000
30,000
24,000
UK
Pound
8,400
6,000
4,200
3,300
USA
US $
12,600
9,000
6,300
5,100
Vietnam
Dong
226,320,000
158,400,000
113,160,000
90,540,000
Effective on and after October 1, 2019
Membership Process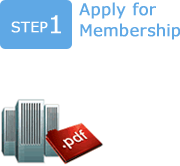 Download the application form and send it MarkLines by FAX.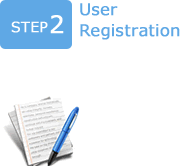 Register new users individually.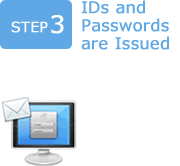 We will provide IDs and passwords by email. Use these to login from the designated page.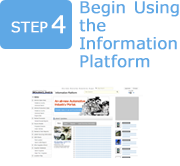 All of MarkLines services become available for use.
【STEP1】Apply for Membership
After confirming the pricing table, corporate customers can download an application form from the following link, and fax it to MarkLines (+81-3-5785-1370).

【STEP2】User Registration
We will send an ID to register members (an ID and password) the following business day. Use this at the following link to register users.
>User Registration
【STEP3】IDs and Passwords are Issued
Users registered under STEP 2 will automatically receive an ID and password by email. Login from the PC that these will be used at.
【STEP4】Begin Using the Information Platform
The content on our website can be freely utilized once login is complete. The pages of interest can be accessed from the top page. After a user logs in once, from then on they will be logged in automatically, so there is no need to use the ID and password again.
What is the Automotive Industry Portal?
MarkLines Automotive Industry Portal offers two services to companies around the world. The first is the "Information Platform," which posts a variety of information about the automotive industry on our website. The second is the "LINES" promotional service, through which companies can advertise their products to Japanese OEMs.