Air Gap Sensor <DPA-SR1>
Zero defective rates on CNC precise machining!
Detect the gap between jig and workpiece within 5μm gap,
the world only "Air Micro Sensor"
μ-X360 Portable X-ray Residual Stress Analyzer
"Portable X-ray Residual Stress Analyzer" (μ-X360) is a non-destructive X-ray analyzer which uses soft X-ray and can measure residual stress, FWHM and retained austenite (option) of the surface of metals and ceramics etc.
The features of this analyzer are low-cost , compact size, light-weight, fast measurement time and high accuracy.
This analyzer has been adopted by many industries and applications due to the easy operations and suitable for on-site measurement.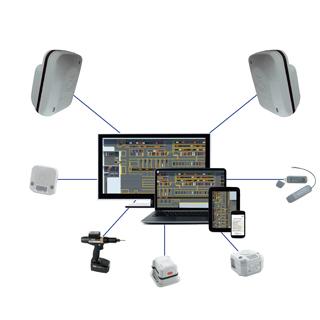 Smart Factory System
Ubisense's Smart Factory System uses precise location data to monitor and control production processes and the
modular structure of the system ensures that the user's specific manufacturing and logistics needs can be optimally addressed.
All link