Smart Factory System
Outline
Ubisense's Smart Factory System uses precise location data to monitor and control production processes and the
modular structure of the system ensures that the user's specific manufacturing and logistics needs can be optimally addressed.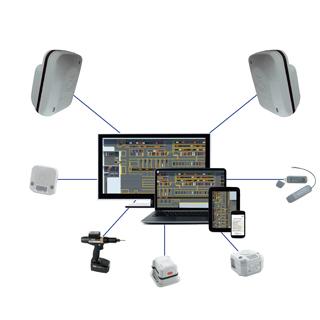 Feature
The system stores, processes and displays the location data in real time as well as generating alerts and control events for IT or shop floor systems. Many thousands of moving objects and interactions can be tracked and detected simultaneously with the events being generated according to user-defined location rules.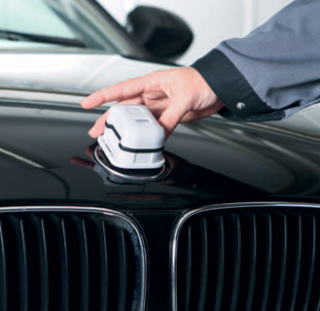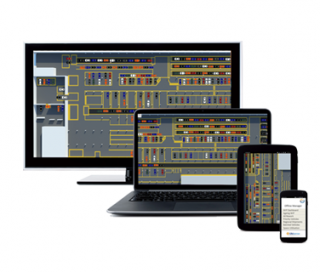 Use・Results
◆用途
On the production line, virtual work cells are defined around all or part of a vehicle or work area. As tagged items pass into or out of the cell, events are automatically recorded or triggered. In this way, the Smart Factory System improves quality, throughput and cost efficiencies by:

• Automatically enabling and disabling untethered tools for quality assurance and error-proofing
• Automatically collecting electronic quality stamps as inspections are performed
• Recording material usage and triggering parts replenishment
• Enabling process flexibility by defining stationary or moving work-cells, which are quickly reconfigurable in software

In off-line areas such as final inspection, or where assembly processes are not constrained to linear conveyors, Ubisense solutions keep track of vehicles as they move through the key checkpoints.

• Providing real-time alerts when there is a deviation from plan
• Recording activities over time to help identify and remove process bottlenecks
• Reducing search time for temporarily stored vehicles

◆実績
Ubisense smart manufacturing solutions bring clarity to complex operations while also improving quality and reliability and are used by a number of blue chip customers across the world, such as Aston Martin, BMW, Daimler, Fiat, General Motors, Honda, John Deere, MINI and VW.
Other
To find out how to drive maximum value from your automotive assembly operations, please contact us via
email or phone.
Company information