Archives of Past Exhibits:TAKATA
Archives of Past Exhibits:TAKATA
2014 ITS WORLD CONGRESS
Active safety system simulator

-Simulator which demonstrated the following technologies: ・Active Steering Wheel: Provides greater turning capabilities with smaller turns of the steering wheel. ・Driver Monitoring System: Uses camera mounted on steering wheel which faces the driver to detect when the driver is not watching the road. Honda has expressed interest in this system. ・Stereo Vision System: Camera system which is used in driver assist functions. ・Hands On Wheel: System which senses where the driver is holding the steering wheel and provides a warning if his or her hands are not at the appropriate positions.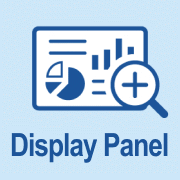 Delhi Auto Expo 2014
2013 IAA Frankfurt Motor Show
Delhi Auto Expo 2010
2009 IAA Frankfurt Motor Show
Frankfurt Motor Show 2005
Main Exhibits
Universal Design Seat Belt:
This belt has enhanced durability and life made possible through better usability features. These include:
- multiple motor-assist support enabling belt to extend to passenger's hands; and a
-system that automatically takes up belt slack
and stores belt after its has been unbuckled.

Safe Driving Support Function
笆シMotorized Seat Belt
Seatbelt tightens and gives warning to driver when the vehicle comes too close to other vehicles. Also, the seatbelt automatically tightens up further during unavoidable collisions.

笆シ Vibrating Steering Wheel (produced by Takata-Petri)
When the vehicle veers out of the lane, the steering wheel vibrates and warms the driver.