Auto dimming rear view mirror -- Professional manufacturer
Outline
Auto-Dimming mirror monitor
> Eliminate distracting and disabling glare
> Improve reaction time
> Decrease stopping distance
> Make Driving at night safer and more comfortable
> Available with many popular feature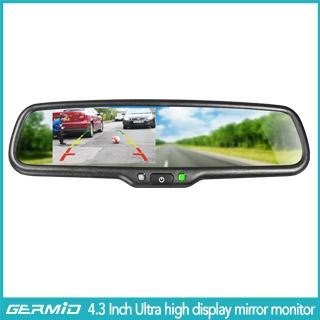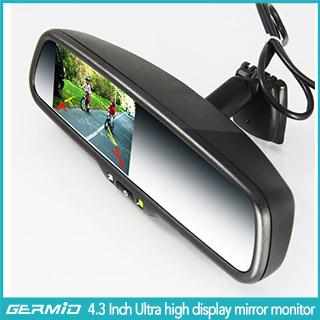 Feature
The auto-dimming of our mirror works automatically when you start the
engine, and the indicator will light up . The light sensor in the back of the
rearview mirror will always detect the ambient light. The auto-dimming
doesn't work in the broad day for the adequate daylight. However, when night
falls and the ambient light is weak, the auto-dimming starts to work and
automatically dims to eliminate the glare of rearward-approaching vehicles.
Furthermore, the degree of brightness of the auto-dimming glass depends on
the level of the light. The stronger the light from the back of the car is, the
darker the glass is. Hence it protects drivers from becoming dizzy and avoiding
car accident.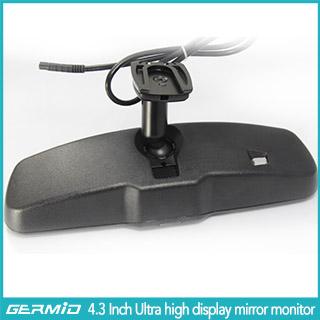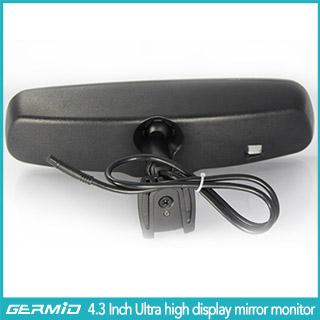 Use・Results
◆用途
http://www.germid.cn/product_view_3_226.html
https://www.youtube.com/watch?v=fSfxy8tm2Z4&list=UUXK_cJQIK7Egmsw3V4XnVyQ

◆実績
Germid get main part number from OEM market.

FORD MIRROR GPS CM043RA PN: BH2T/17682/AA/
FORD MIRROR MONITOR AK-043LA PN: BH2T/17700/BA/
MAZDA MIRROR MONITOR AK-043LA PN: BM1HACRPAM
TOYOTA REAR VIEW MIRROR AD-10LA PN: PZD61-0P023
Other
The necessary to install an automatic dimming in the car endoscopic it.
This necessity is very important , because the glare from the mirror easily lead to accidents, and auto-dimming mirror is an effective security products to avoid the accident.Studies have shown that when driving at night, and behind the vehicle the driver headlight glare can cause night blindness. Even after removal of glare light, the images left in the eye can cause blind spots, a phenomenon known as "white Ban effect." This effect will reduce the driver's reaction time of 1.4 seconds. Hundred kilometers per hour when the car driving in front of you to respond before the dangerous, 1.4 seconds, enough to travel as much as 42 meters.
This is undoubtedly greatly increased the crash or cause risk of injury to passengers in the car.
Company information
Company name
Global Media Industry Group Co., Ltd.
Company URL