Auto dimming rear view mirror -- Professional manufacturer
Outline
We are the best professional manufacturer of car auto dimming rearview mirror monitor in Asia.
The core technology comes from USA.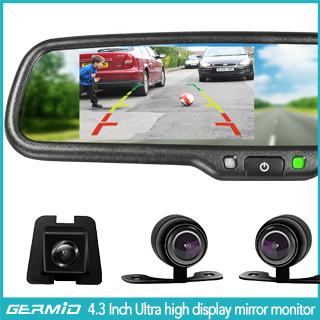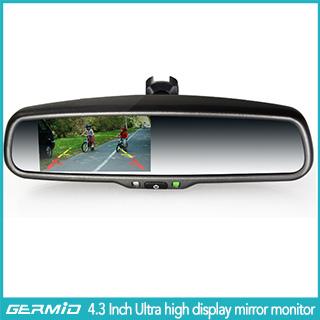 Feature
-OEM suppliers of Renault, Chevrolet, Toyota,
-Emark, FCC, C-tick & RoHS certificated,
-Factory in Shenzhen,
this is how we keep good quality and competitive prices for global valued customers.

The auto-dimming of our mirror works automatically when you start the
engine, and the indicator will light up . The light sensor in the back of the
rearview mirror will always detect the ambient light. The auto-dimming
doesn't work in the broad day for the adequate daylight. However, when night
falls and the ambient light is weak, the auto-dimming starts to work and
automatically dims to eliminate the glare of rearward-approaching vehicles.
Furthermore, the degree of brightness of the auto-dimming glass depends on
the level of the light. The stronger the light from the back of the car is, the
darker the glass is. Hence it protects drivers from becoming dizzy and avoiding
car accident.

http://preview.alibaba.com/product/60139712174-214335568/OEM_ak_043la_rearview_mirror_car_monitor_with_germid_rear_view_camera.html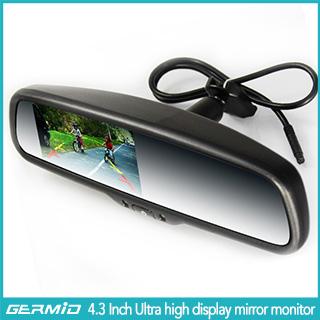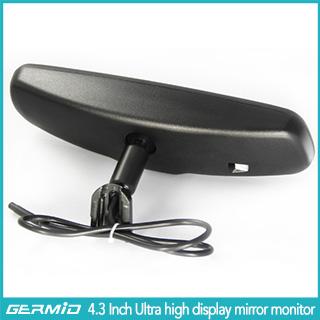 Use・Results
◆用途
https://www.youtube.com/watch?v=fSfxy8tm2Z4&list=UUXK_cJQIK7Egmsw3V4XnVyQ

◆実績
http://www.mazda.com.au/owners/accessories/info/bm1hacrpam/

Other
http://www.germid.cn/4.3_inch_car_rear_view_mirror_monitor_ak_043la.html
http://www.germid.cn/auto_dimming_rear_view_mirror_1.html
Company information
Company name
Global Media Industry Group Co., Ltd.
Company URL