Renewal our website
Renewal our website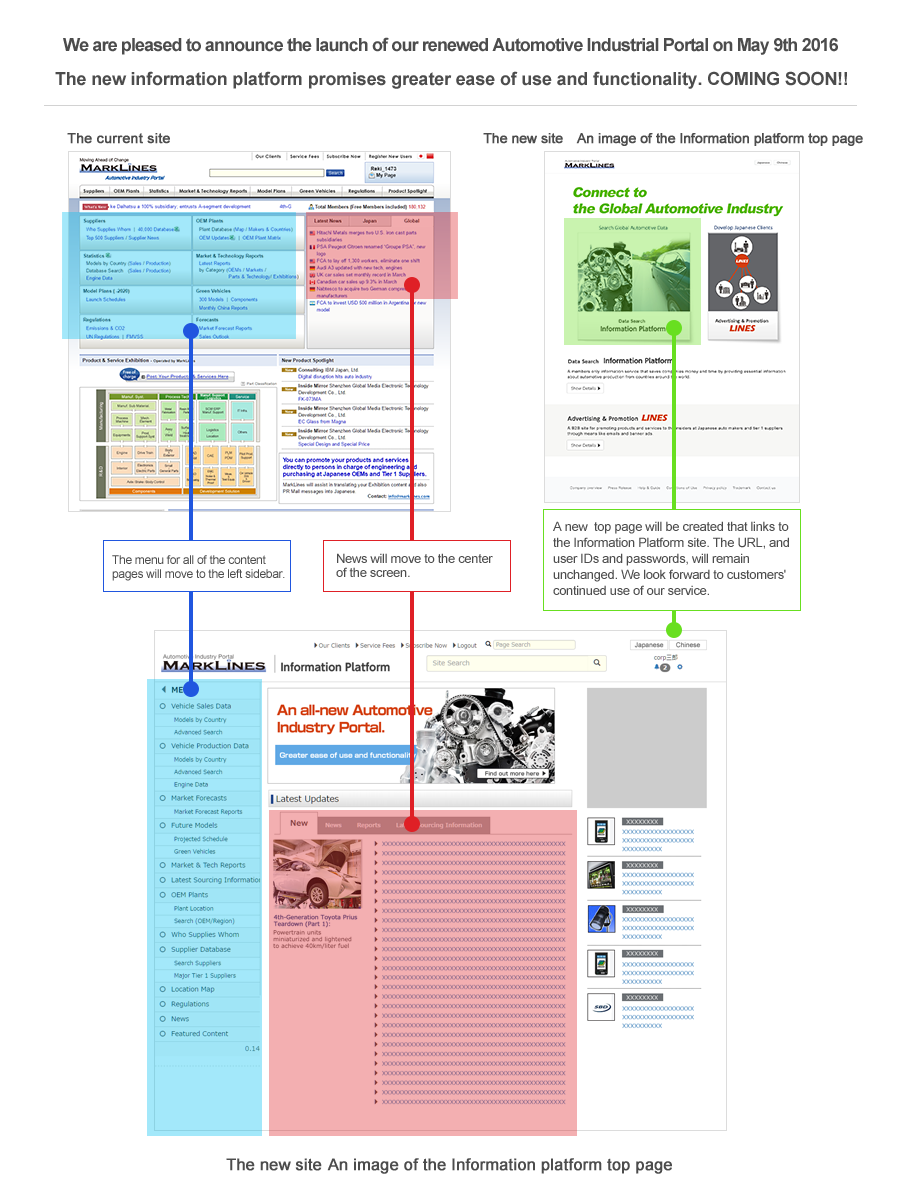 新「自動車産業ポータル」の主な強化ポイント
Statistics
-Segment classification: get segment data for vehicles based on vehicle size and type (A,B,C,・・SUV,・・)
(segment classification based on EU standards)
-Graphical representation of statistics information: get a better understanding of vehicle statistics with bar graphs and pie charts.
Search Suppliers
- Plot multiple supplier locations on Google Maps (note).
-Additional feature will highlight part name in "categories by production process": For example if you search parts manufactured by "stamping", parts manufactured by that process will be highlighted in the search result .
OEM Plant Updates (previously included in OEM Plants)
-See production capacity graphically represented for each individual plant plotted in Google Maps (note)
Plant location plotting
-This is a new feature. Search OEM plants and suppliers located near them on Google Maps (note)
Email Updates
- Get real time update alerts by email for selected OEMs and parts suppliers, which you can set in advance.
In page search function
- In addition to the site search, the page search function will allow you to type in a keyword and search within the page.
Note) The Google Map feature may not be available for use within China. Thank you for your understanding.