Press Release
March 6, 2015
New Teardown Report: Daihatsu Move mini vehicle
MarkLines Co., Ltd.
MarkLines Co., Ltd released two new teardown reports for the Japanese Daihatsu Move mini vehicle (fifth-generation, X-turbocharged VS grade).
The Daihatsu Move teardown was held on January 21 through 27, 2015, by the Hiroshima Industrial Promotion Organization. The teardown event was performed by the Hiroshima Kokusai Gakuin Automotive Junior College in Hiroshima Prefecture, Japan.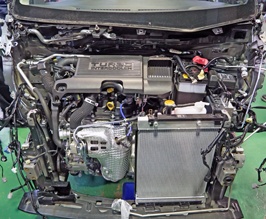 (Note): The sixth-generation Daihatsu Move was launched in December 2014.
Mini vehicles are often considered synonymous with low-cost cars. However, the teardown proved that the Daihatsu Move is on par with, if not better than, B-segment cars in terms of specifications. All parts are manufactured with craftsmanship to ensure competitiveness in performance and quality. For instance, costs are duly allotted to the chassis and seat frame that are normally unseen by users, to deliver quality performance and a comfortable riding experience.
The chassis suspension components are comparable with those found in larger and heavier B-segment vehicles. The seat frame has two S-springs in both the cushion and seatback, which makes the Daihatsu Move superior to a B-segment car. These support the riding comfort and quietness that the car is reputed for.
The Daihatsu Move X-turbocharged VS grade Smart Selection SA (Smart Assist) version is equipped with a Vehicle Stability Control (VSC) system and emergency brake assist which uses front-mounted laser sensors.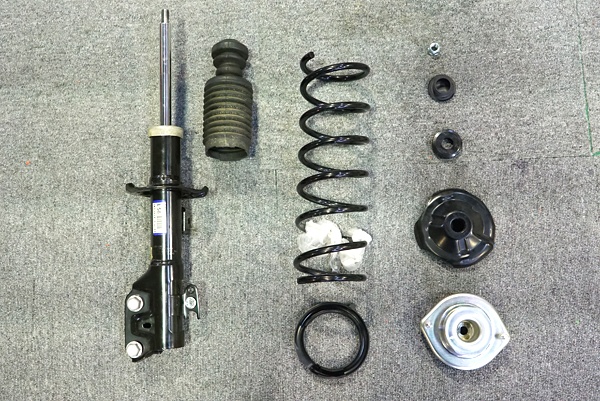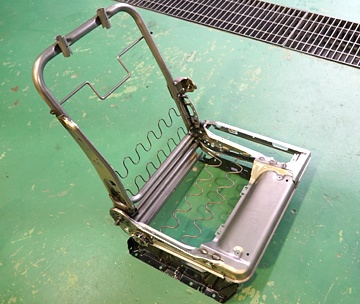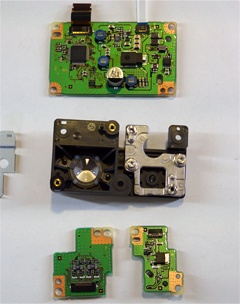 Please refer to the following reports for additional details:

A third report will be released at a later date, describing the Move's body frame.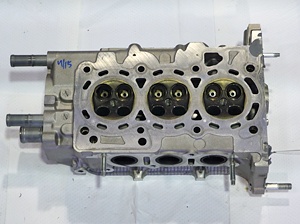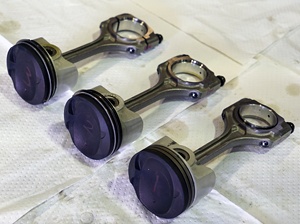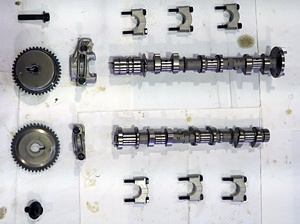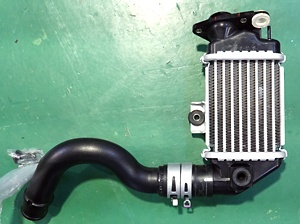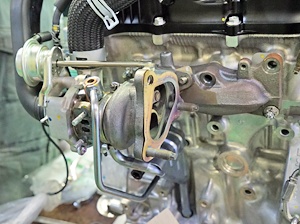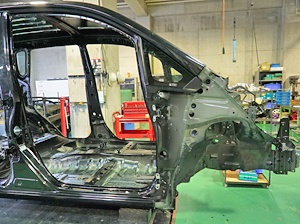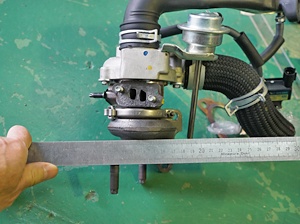 Teardown Report Series
(Note):
If you register as a free member, you will have access to all MarkLines' content free of charge for 24 hours.
For free member registration, please click here.
For inquiries on corporate member registration and website usage, please contact:
MarkLines Customer Support
Tel: +81-3-5785-1387 (9:00-17:30 (JST) Mon.-Fri. [except national holidays])
E-mail: support@marklines.com
Corporate Profile
[Headquarters]
Aoyama Tower Place 2F, 8-4-14 Akasaka Minato-ku, Tokyo 107-0052 Japan
[Date of Establishment]
January 4, 2001
[Employees]
87 (on consolidated basis), 67 (on unconsolidated basis)
(As of the end of December 2014. The figures include part-time workers.)
[President & CEO]
Makoto Sakai
[URL]
http://www.marklines.com/en/
[Business Activities]
Operations of MarkLines Automotive Industry Portal

Automotive Industry Portal
MarkLines Automotive Industry Portal is a one-stop B2B online information service for the automotive industry. The portal provides two kinds of services: research tools and marketing tools.
Research Tools:
MarkLines provides information about the global automotive market, which is useful to all companies working in the industry. This allows companies to save time and money by using MarkLines instead of conducting independent research.
Marketing Tools:
MarkLines has tools which promote a customer's products, technologies and services to over 90,000 MarkLines' members. MarkLines' members include various OEMs and parts suppliers around the world.
By providing services with these research tools and marketing tools, MarkLines supports its customers' procurement and marketing activities.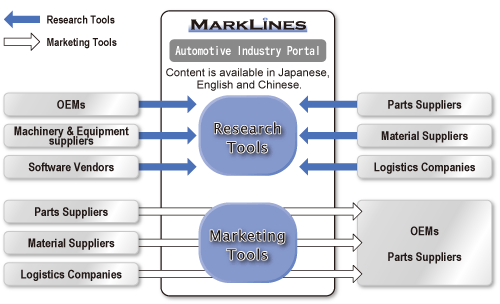 For press inquiries:
Kikkawa, Kitaura, Yukishima
Research Department, MarkLines Co., Ltd.
Tel:+81-3-5785-1385
e-mail:research-dept@marklines.com