Rechargeable battery electrode terminals (anode and cathode)
Outline
Rivet-like terminals for use in positive and negative terminals of rechargeable batteries (nickel-hydrogen batteries, lithium-ion batteries, and the like) for consumer and in-vehicle use.
In addition, FINECS manufactures sealing pins for sealing electrolyte and gas in rechargeable batteries.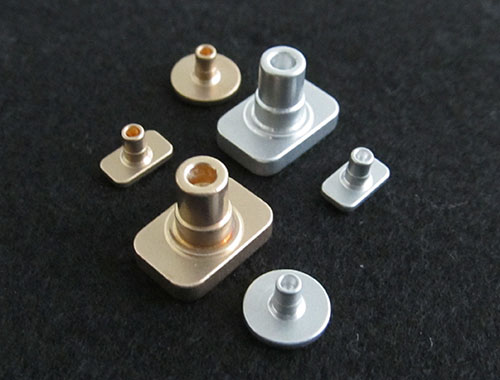 Product URL
http://www.finecs.co.jp/en/products/terminal/1123.html
Use・Results
Rechargeable battery electrode terminals
Other
FINECS' Headquarters are located in Funahashi Village, Toyama Prefecture, which is the smallest village in Japan in terms of area.
Despite manufacturing in such a small village, we have gained the largest share in the world for PGA pins for personal computer CPUs. We will continue to strive to be an electronic components manufacturer that aims to be No.1 in the World from the smallest village in Japan.
Company information
Company name
FINECS CO., LTD.
Company URL